The excitement of knowledge creation – – let it not be confined to the laboratory – – present it to the Global View ! CSI Publications ventures to propagate the proficiency through this unique journal – an exquisite aggregation of research output of the academic, professional and industrial endeavours.
CSI Transactions on ICT is a pioneering venture of CSI Publications in compiling and presenting Research Knowledge to the professional – Technology Officers, Developers, Users and Policy Makers in Government. It is the most comprehensive Research Journal from India on Computer Science and Applications, providing a platform for high quality papers based on Research in India, for India, contributing to Developments and Advances in Technology.
Towards the Goals ……
To Register and Subscribe to
"CSI Transactions on ICT journal"  
Go to 'Member Area' Menu placed on top right side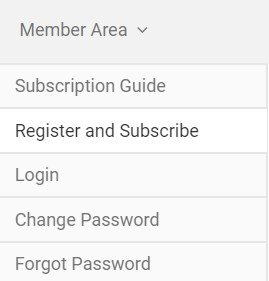 To showcase creative and original research contributions and advancements in ICT
To promote inter-disciplinary translational research and applications of ICT for societal benefit, aligning with the CSI Mission "ICT for Masses"
To serve as a platform for institutionalizing knowledge creation globally, with focus on India
CSI Transactions on ICT
The New Reach of Research
CSI Transactions on ICT highlights the practical implications of the advances of the technological and associated management issues of ICT. Targeted to all professionals, it will also serve the domain experts in education, healthcare, management and agriculture – attempting to deploy the extensive potential of ICT in their repective domains, striving to bridge the digital divide.
CSI Transactions on ICT has been, initially, focussing on the following topics:
Systems and Architecture

Software Design and Performance

Cyber and Information Security

Education, Health and Agriculture

Economics, Practice and Management

Computing and Computational Science

This is an initiative of
CSI Publications
 A Section 8 Company owned by 
Computer Society of India
CSI Transactions on ICT is published by Springer, A Global Publication House specialized in Science and Technology. Springer brings out Web and Print Versions for universal coverage, four issues annually.
The Major Offering from Computer Society of India
in its Golden Jubilee Year of Serving Professionals